Let the radiant warmth of an outdoor fire feature thaw the edge off those chilly evenings.
With the size and style options available, you're sure to find the right fire feature for your yard. More fire features are available at www.shop-patiotown.com
Willow Creek Outdoor Fireplace Kits
These fire features for the DIYer come complete with everything you need . . . More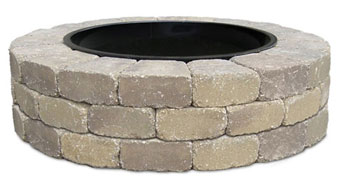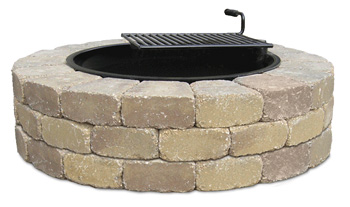 Willow Creek Outdoor Fire Ring Kits
These kits are available with optional, removable, swing-away metal grate.
Watch our YouTube video to see how easy it is to build your fire ring:   https://www.youtube.com/watch?v=0m8DlPE_GOk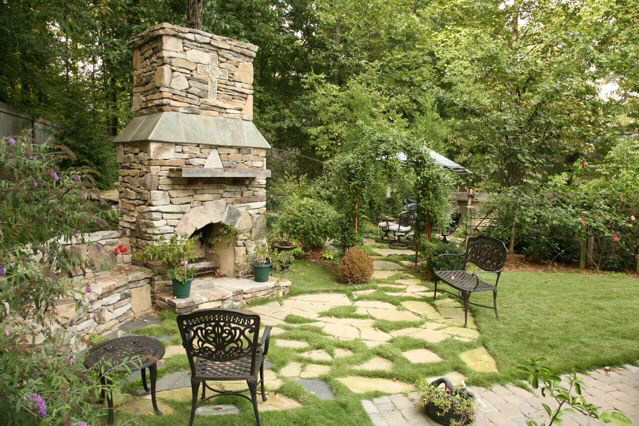 Fire Rock Outdoor Fireplaces
The Fire Rock series of outdoor fireplace kits is an affordable solution for the do-it-yourselfer . . . More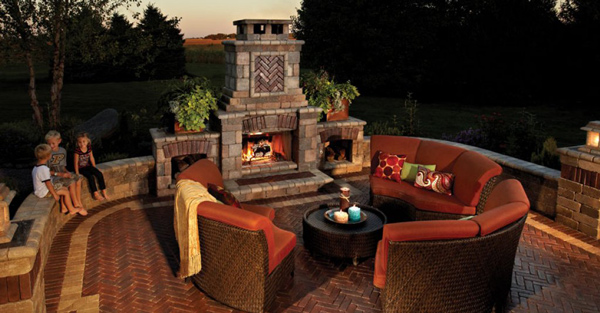 Unilock Fireplaces
Get cozy around a handsome new Harmony fireplace from Unilock . . . More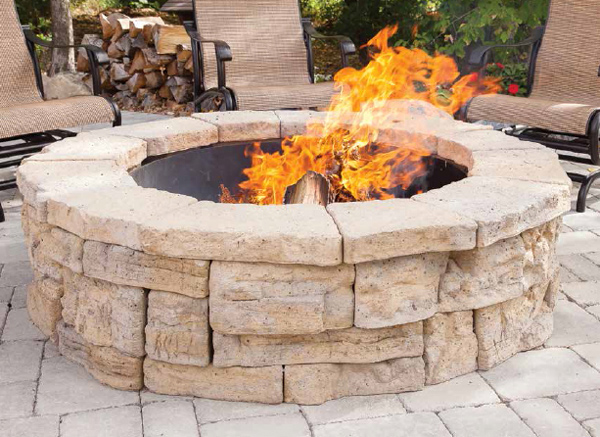 Rosetta Round Fire Pits
The Rosetta round fire pit captures the beauty of natural stone and combines it with the strength and functionality of concrete. Get those s'mores skewers ready. . . . More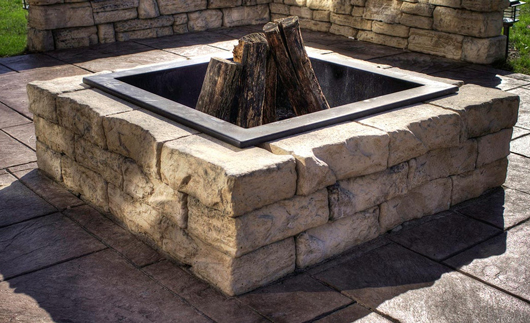 Rosetta Square Fire Pits
The Rosetta square fire pit gives your family a reason to put their feet up and their phones away. All components come on one pallet for simple, waste-free installation. . . . More
Napoleon Patioflame® Fire Tables
Add warmth visibly and physically to your outdoor living space with the Patioflame Table by Napoleon. . . .More