You'll find something for every project and budget: gravel—including Class 5 and pea gravel—pebbles, crushed stone, river rocks, riprap, wall stones, flagstone, boulders, natural rock steppers, stone slabs—even bubblers, such as the basalt one shown here.
Select from our many varieties of natural stone, or let the experts at Patio Town assist you in selecting the right stone or rock to enhance your yard or garden. Sizes range from ¼" diameter up to boulders weighing hundreds of pounds. 
One cubic foot of rock typically weighs about 100 pounds. You need to calculate the square footage of the area you want to cover and then multiply by the depth of stone you intend to use. This gives you the cubic feet of stone needed. Our product catalog (pdf) contains a handy chart to help you estimate what you'll need, or let Patio Town experts estimate the amount of rock needed for your installation.
1 cubic yard covers approximately 108 sq. ft. at 3" thick.
1 cubic yard covers approximately 81 sq. ft. at 4" thick.
1 cubic yard covers approximately 54 sq. ft. at 6" thick.
1 cubic yard of rock weighs approximately 3,000 pounds depending on density of the type of rock.
Consider these factors when you select landscape rocks and stones:
Local, regional and indigenous stone might be most cost effective.
Choose a small rounded stone, such as river rock or finely crushed rock, for walkways, paths and dog runs as it is easier to walk on.  
Limestone gravel may change the acidity of the soil and impact growing plants when used for applications such as ground cover or in planting beds.
Landscape fabric is preferred over plastic sheeting as it allows soil to breath and decreases rock settling and the need for additional rock fill.
As for any area, choose stone mulch and rock ground cover carefully as large areas require more work should you decide to replace it.
Rock mulch and stone ground cover help to inhibit weed growth and retain moisture, but consider that stone also absorbs and reflects heat, which can dry out some plantings.
Choose hard stones for driveways and areas with vehicular traffic.
Consider these design and maintenance issues when installing natural stone:
What colors would accent the surrounding landscaping and architecture?
Do you want to match or contrast colors on the exterior of your home?
What kinds of textures and materials do you prefer?
Do you like a formal, unified look or prefer a more natural, casual use of rocks and stones?
Smaller rock lays flatter, making leaf-blowing tasks easier than angular or larger rock, which can trap leaves more easily.
Angular rock allows for more stormwater filtration as it creates more space between rocks and is less compact than rounded or crushed rocks, which compact more tightly.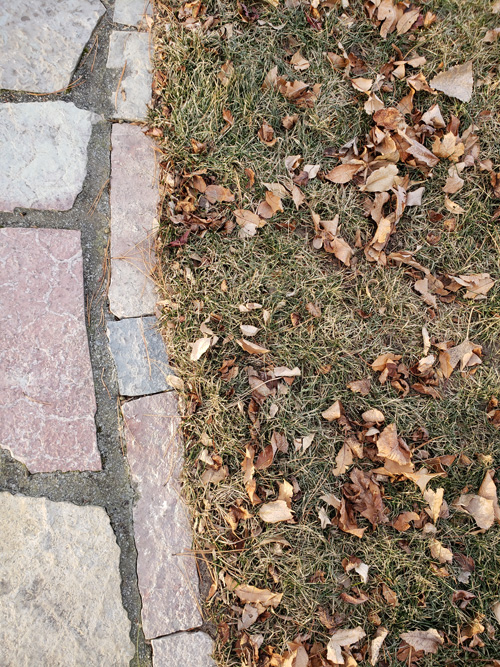 Chilton 4"
Chilton Steppers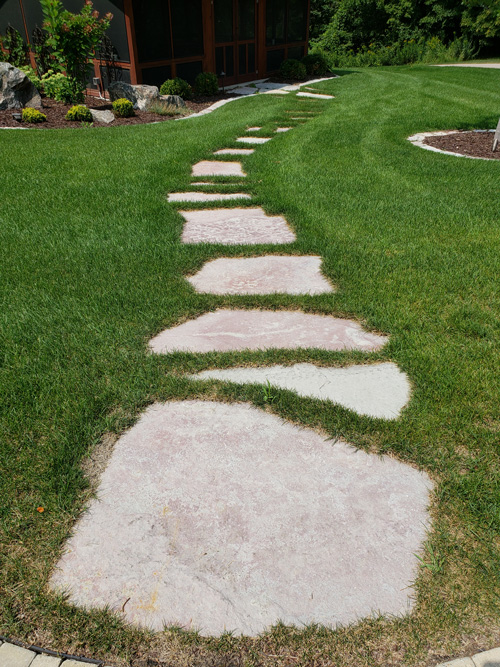 Chilton Flagstone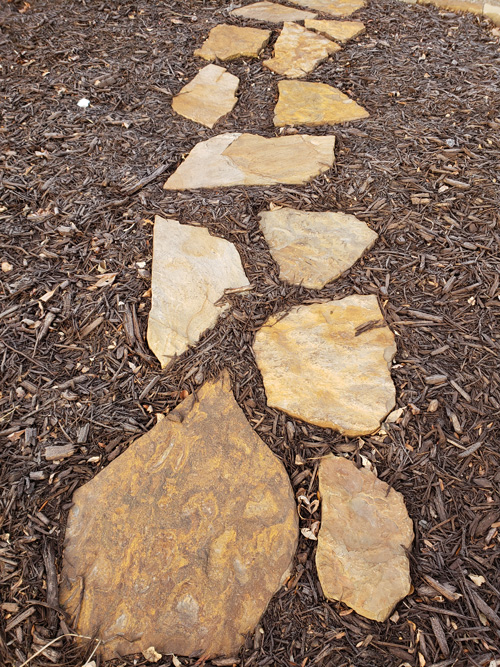 Smoky Mountain 4"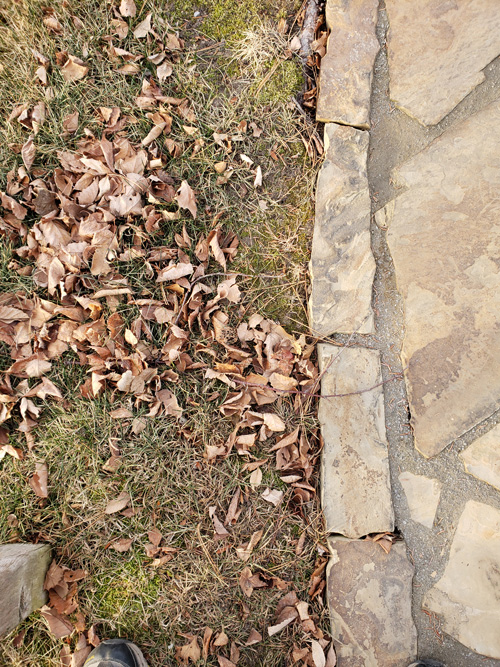 Wildhorse 4"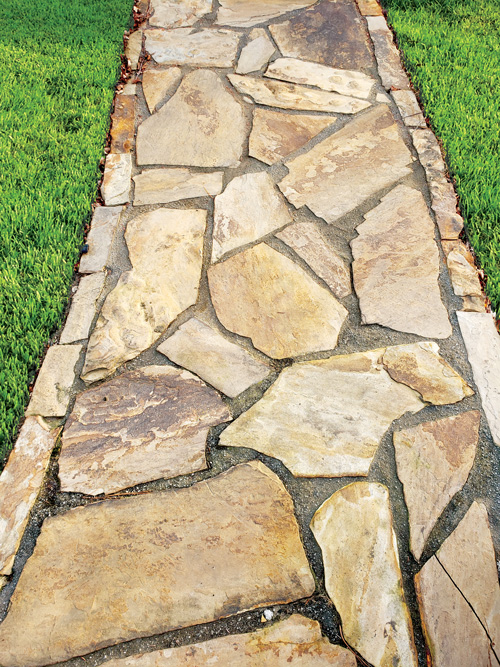 Wildhorse Steppers