VERSA-LOK® is the original solid, pinned segmental retaining wall system.
No matter how challenging your landscaping problem may be, a VERSA-LOK retaining wall system can resolve it with ease.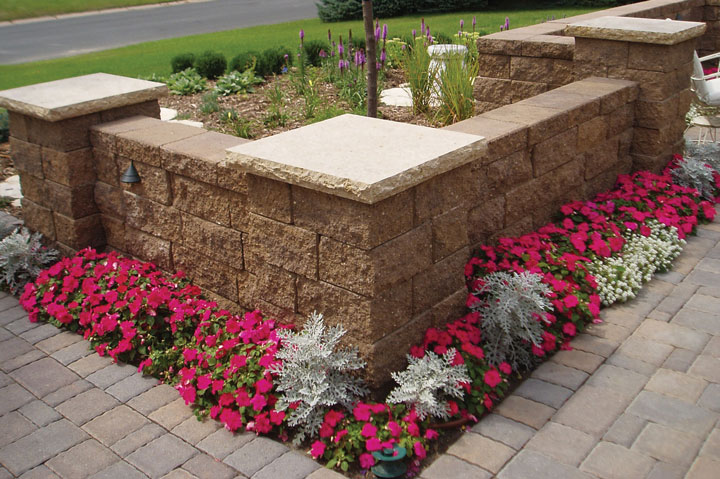 With five solid systems from which to choose—Standard, Cobble, Accent, and random-pattern Mosaic and Harmony—if you can design it, you can build it with VERSA-LOK.
On the VERSA-LOK web site, you can read about the many advantages that VERSA-LOK retaining wall systems deliver to homeowners
From a simple planter box to multiple tiered walls, the possibilities are limitless. VERSA-LOK's uniquel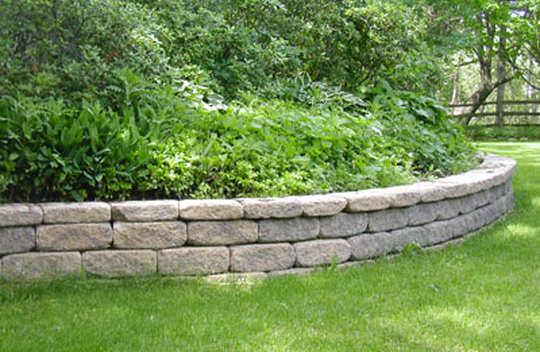 y engineered design enables the creation of multiangle curves and corners, stairs, columns and freestanding walls. Most wall units are available in a variety of colors and two distinctive textures—classic split-face and vintage Weathered. VERSA-LOK's solid, low-absorption, high-strength concrete units are virtually maintenance-free and famous for easy installation. Color Guide
Accessories
The full range of accessories for building VERSA-LOK retaining walls is available at Patio Town: VERSA-LOK Concrete Adhesive, VERSA-LOK Soil Reinforcement Fabric, VERSA-Grid Geogrid Soil Reinforcement, VERSA-TUFF pins, and the handy VERSA-lifter.
VERSA-LOK. One original design. Five solid solutions. And more.  Find out more at www.versa-lok.com.