The Mosaic retaining wall system comprises three VERSA-LOK units—one Standard, one Cobble and two Accent—in a series of four-unit panels that can be arranged to create stunning walls with a random face pattern.
Although they can create seemingly complex patterns, the simple four-unit Mosaic panels are just as easy to install as our other solid retaining wall systems. Mosaic walls readily accommodate geogrid soil reinforcement to fit any application. For additional info please visit VERSA-LOK.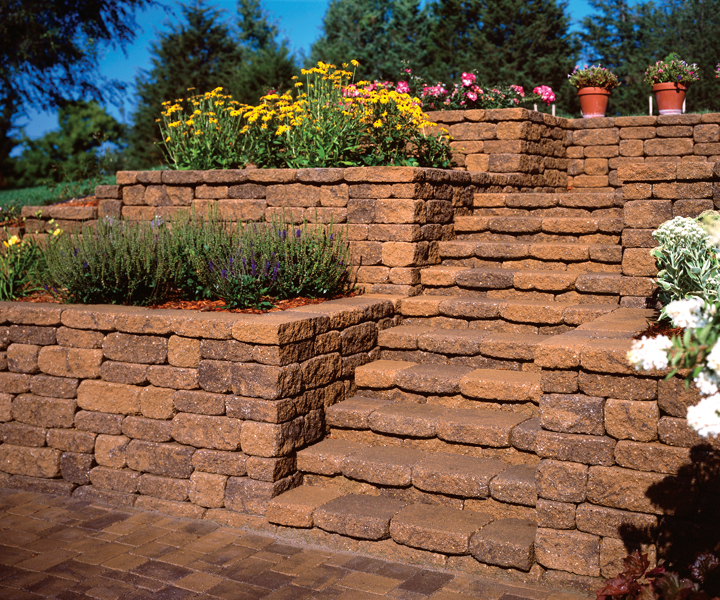 VERSA-LOK Weathered Mosaic is only available in blended colors. Mosaic retaining walls are made up of 10-inch-high, 24-inch-wide panels.
Mosaic Measurements:
Face Area:
1-2/3 square foot
Colors:
Prairie Tan, Granite Gray, Desert Rose
Blended Colors:
Chestnut Blend, Rose Creek Blend, Charcoal Blend
View all color samples
Pins Needed:
8 per panel