Slatestone pavers feature the texture of natural slate, conveying an elegance that is sure to impress.
And at 7-cm thick, these pavers are as durable as they are beautiful. The Slatestone family comprises three shapes that work together to make installation a snap. With a simple, repeating pattern you can create patios, driveways and walkways that have a random, natural appearance. Slatestone pavers are ideal for both standard and permeable applications.
Thickness:
7 cm
Sizes:
5"x9", 9"x9", 9"x14"
Pallet:
Random Bundles, in this ratio: 
2 (5 x 9) : 2 (9 x 9) : 1 (9 x 14)
Colors:
Mocha, Bleu, Creme, Patina
Slatestone Grande™ pavers
Durable and beautiful, Slatestone Grande pavers add a contemporary look to your hardscaping projects. Slatestone Grande pavers are 7cm thick and are available in 9" x 18" (A) and 14" x 18" (B) sizes.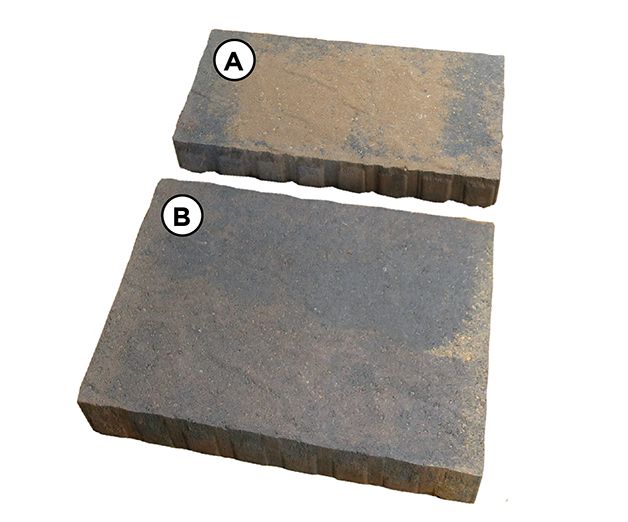 The large surface area makes it easy to install for professionals and homeowners alike. Create a variety of patterns by combining Slatestone Grande pavers with the original 7cm Slatestone family of paving stones, which comprises three pavers: 5" x 9", 9" x 9" and 9" x 14".
For additional information and color options please visit Willow Creek Paving Stones.