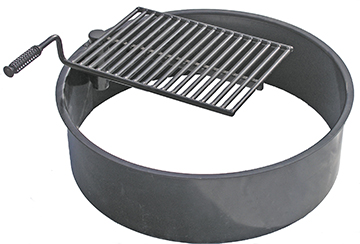 Relax In Style With a Backyard Fire Ring
Enjoy the campfire experience with your fire contained in this rugged steel fire ring. These DNR-quality rings are made of 3/16"-thick rolled steel. The joints are continuously welded and exposed corners are chamfered for safety and durability. Powder coated. The ring's detachable, swing-away metal grate is perfect for back yard cookouts.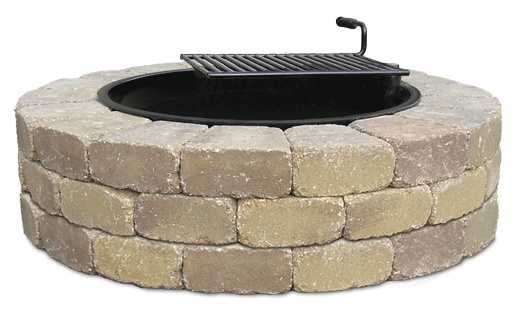 You can encircle your fire ring with Ledgestone Tapered landscaping units. These rugged concrete units will make your outdoor space more welcoming, comfortable and functional. A fire ring kit from Willow Creek contains everything you need, including metal fire ring, Ledgestone landscaping units (available in six colors), concrete adhesive, and easy-to-follow step-by-step assembly instructions.
Or take your outdoor experience to the next level with a paver patio and all-weather Comfort Craft outdoor furniture.

Comfort Craft outdoor furniture
Is made of eco-friendly recycled High Density Polyethylene (HDPE)
Is maintenance-free – won't chip, rot, splinter or crack
Includes stainless steel, rust-proof fasteners
Cleans easily with soap and water
Never needs storage
Is made in the U.S.A.

If a do-it-yourself project is not right for you, talk to our design-and-build group, Villa Landscapes. Our professional landscape designers can take your outdoor project from concept to completion. Whether a simple fire ring or a complete outdoor environment is right for your yard, we have the resources and experience to help you enjoy the pleasures of outdoor living.