Of course our Comfort Craft outdoor furniture is comfortable.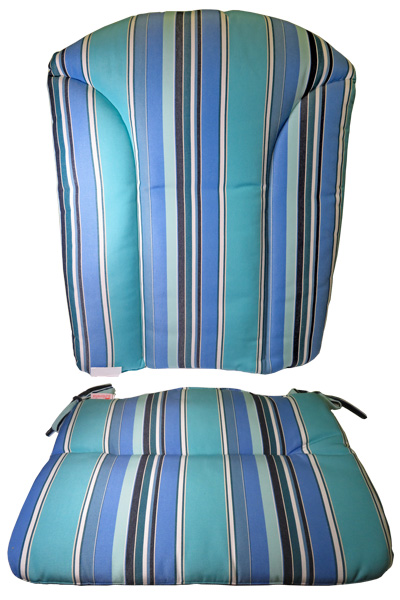 But if you're looking for a little extra comfort, why not add a splash of color and a dash of cozy with cushions and a neck pillow? These accessories are designed for all styles of Adirondack chairs, rockers, dining chairs and more. They're made of durable, fade-resistant fabric and secure to your chair with an adjustable strap. These back and seat cushions and pillows deliver the ultimate in comfort.
Select from several colors and patterns to match or complement your seating colors. Mix and match cushions and pillows to fit your style while adding pizzazz, personality and additional comfort to your outdoor space.
Stop by your nearest Patio Town store and see them today!