Retaining walls are popular landscaping tools because they are easy to install with the right know-how.
Attend one of Patio Town's free seminars and learn how to create beautiful low-maintenance outdoor living features from segmental retaining walls for years of enjoyment in your yard.

1. Stunning seating
VERSA-LOK SRWs have long been used for amphitheater and stadium seating. Homeowners also can create beautiful and durable outdoor seating on a smaller scale, such as freestanding seat walls for comfort and privacy or a two-tier VERSA-LOK Couch. Surround a patio or fire pit with a VERSA-LOK Couch or seat wall. It stays warm in cooler weather and cool in the summer.
2. Ditch your deck
Raised patios built with SRWs and pavers are a low maintenance option to replace aging wooden decks that require continual maintenance. Stairs built with SRWs ;connect the patio to the home and yard. Choose low fencing, a freestanding wall or plants to serve as a physical boundary without obstructing the view from the raised patio.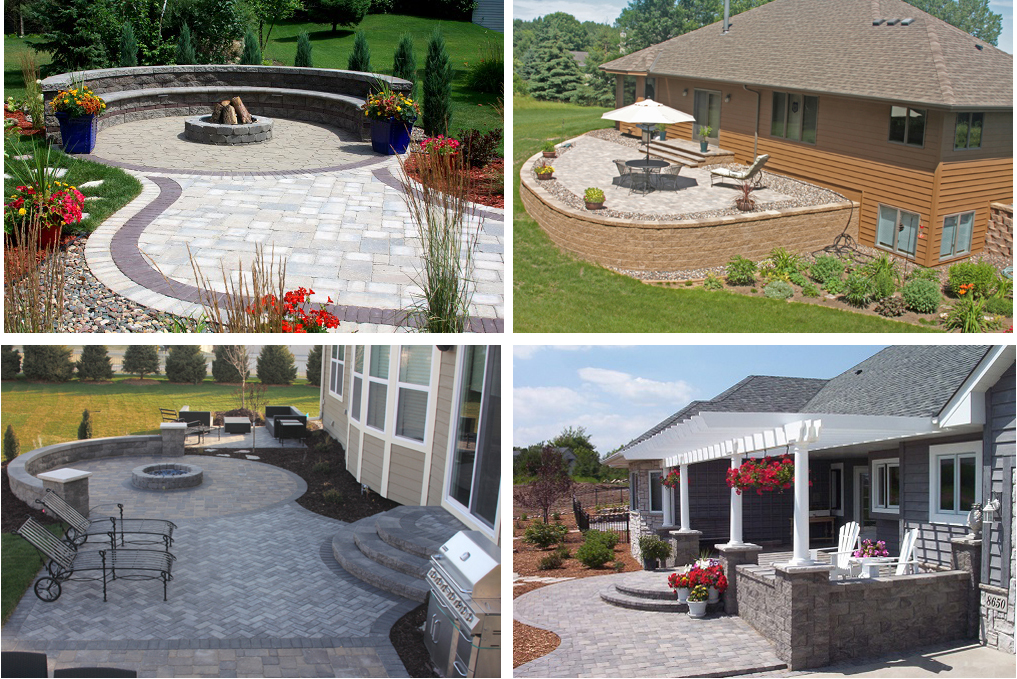 3. Create curb appeal
Where the yard meets the driveway,retaining walls can be installed as a barrier to protect the lawn from damage caused by tire tracks, plowing or deicing. A tiered wall that addresses a slope in the yard adds space for plants and shrubs. When the front entryway is freshened up with seat walls, columns and other features created with VERSA-LOK SRWs the space can function as a porch for family/visitors.
4. A place for plants
Tree rings and planters built with retaining wall units create a tidy solution around hard-to-maintain areas, such as shallow-­rooted trees and other spots, and create space for planting perennials, annuals, vegetables and herbs. VERSA­Green, a plantable wall system that mimics a hanging garden, provides a stunning living wall solution.
5. Build a backyard
If your home has a hill for a back yard, ask Patio Town experts how to create a usable back yard with retaining walls. You can excavate for small back yard and install a single wall or tiers of retaining walls in the hillside.