The ALFA Ovens outdoor oven preheats in just five minutes.
Stainless steel and powder-coated parts resist wear from high temperature.

Easily holds two pizzas that cook in 90 seconds.

Stainless steel dome is designed to reach high temperatures while consuming minimum wood.

Ceramic fiber insulation ensures long-lasting heat inside the oven.

Wooden handle features an ergonomic grip for added safety.

Adjust temperature and air intake by opening and closing the door. With a closed door the flame weakens, and cooking occurs by conduction/convection. An open door kindles the flame to brown and crisp your food. 

A pyrometer inside the oven shows the combustion chamber temperature.

Stainless steel front and ledge ensure easy cleaning and convenience. The ledge can be used to hold baking trays and dishes.

Store wood inside the oven for your next fire.

Also available on a rolling cart for easy relocating and as a kit with space to store wood (assembled kit is shown above).

Weight: 160 lbs

Oven floor diameter: 23.6 x 19.7 inches

Oven floor area: 3.2 sq. ft.

Pizza capacity: 2

Bread capacity: 4.5 lbs.

Maximum oven temperature: 752 degrees F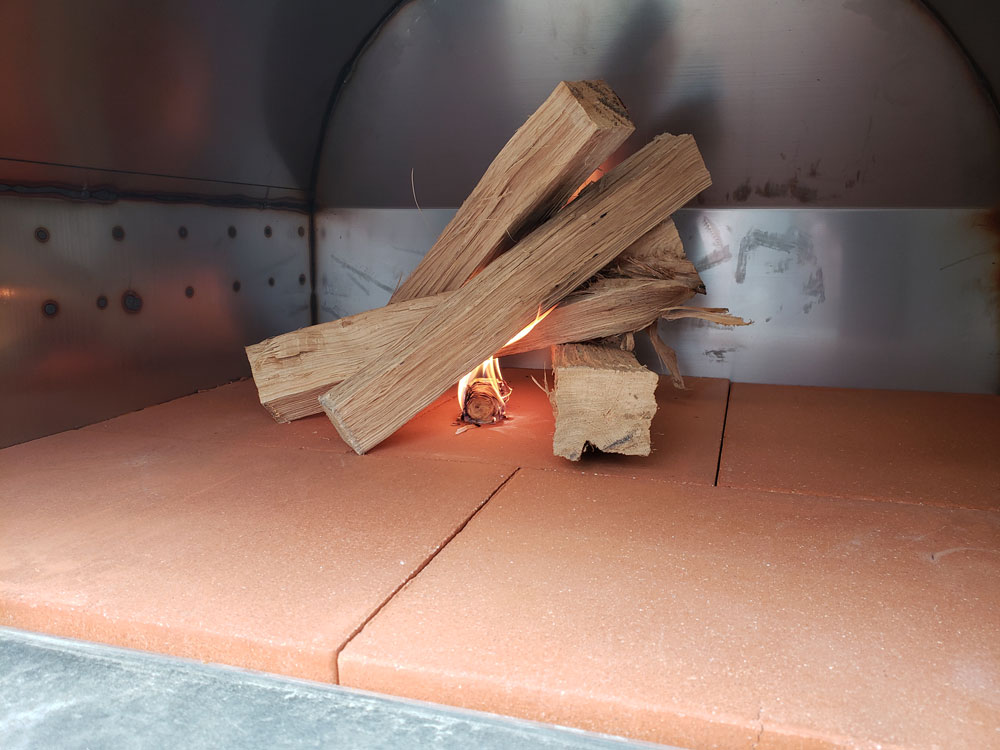 This outdoor oven is easy to use. Start out with some kindling.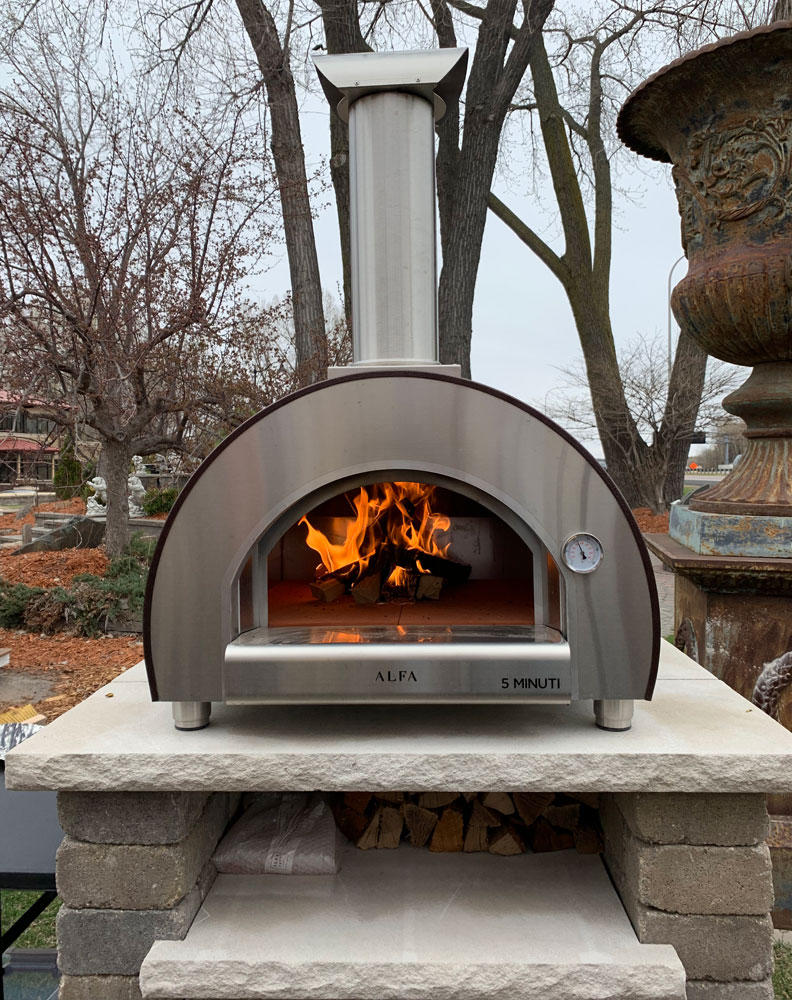 Then turn up the heat! Get those tiles hot!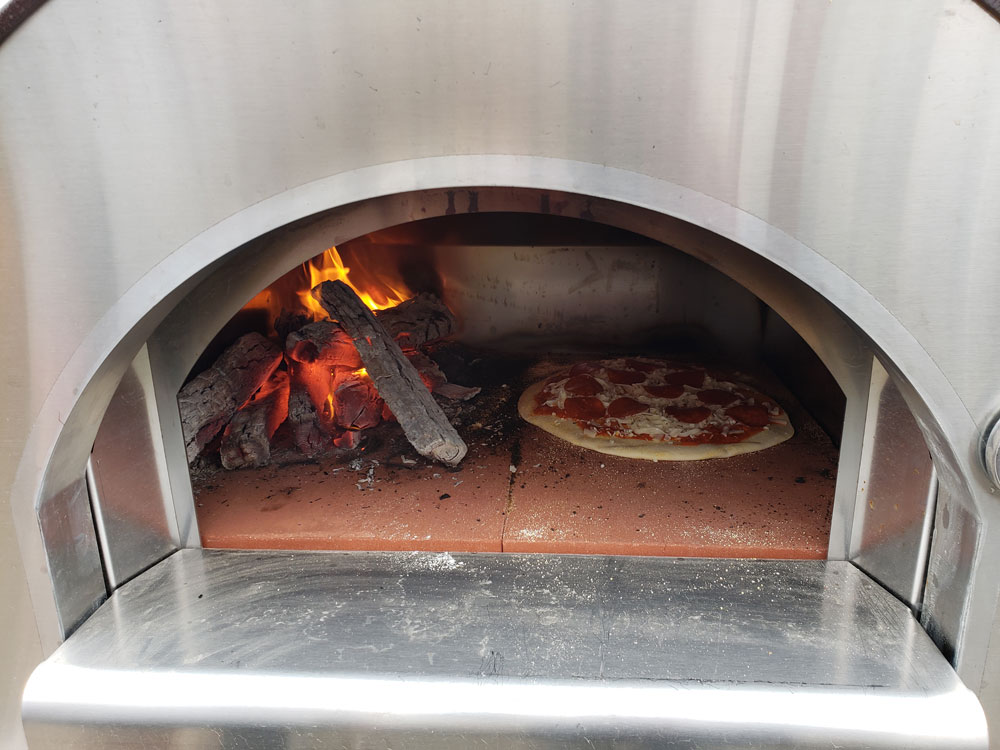 Once the tiles are hot, move your flame to the side and slide in your pizza or other dish.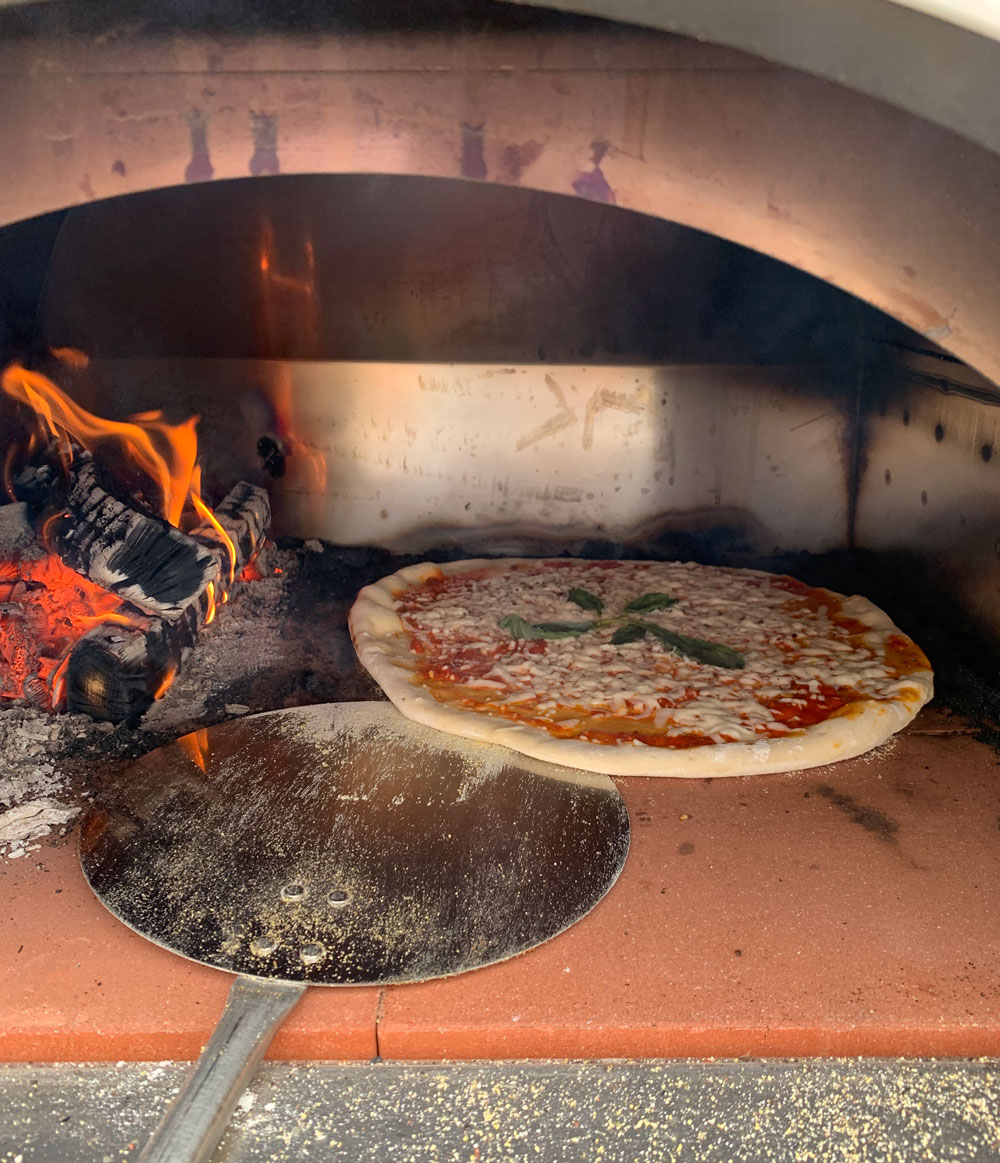 Rotate your pizza with the spinner to cook it evenly all the way around.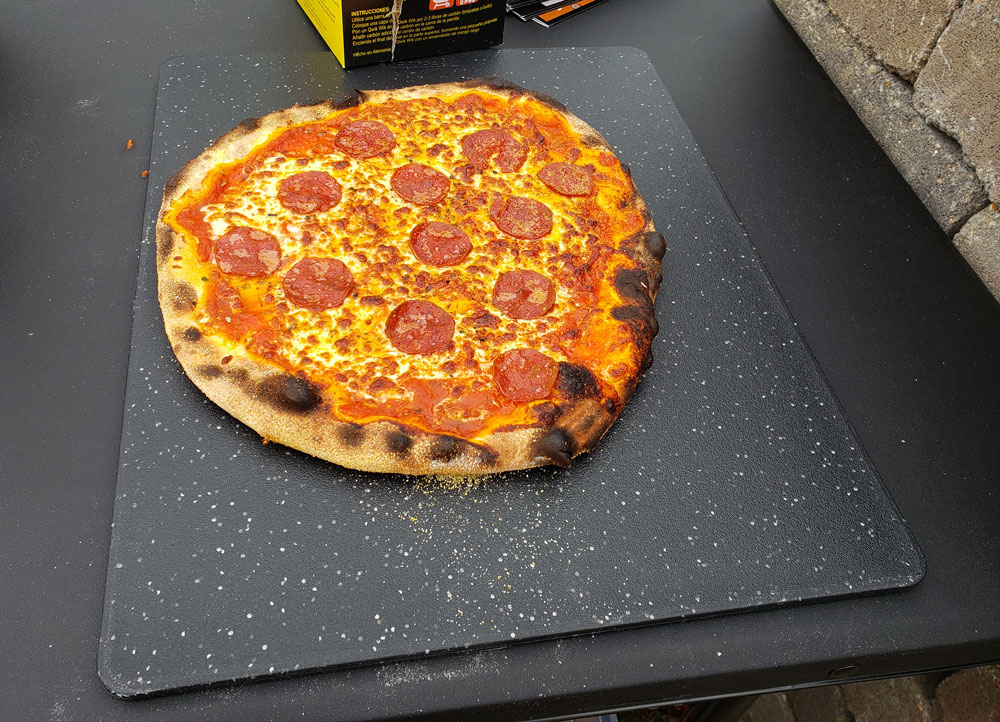 Remove your pizza from the oven and let it cool for a minute. Then slice and enjoy!