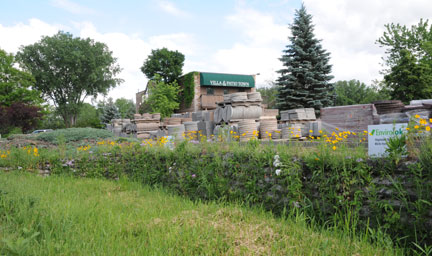 The Envirolok vegetated wall planted alongside Patio Town's Oakdale store has grown in nicely over the past year. Perennial wildflowers and other grasses have nearly filled in the wall face.
Envirolok is an environmentally sensitive system for controlling soil, shoreline and streambank erosion. Bags filled with planting medium are stacked and planted with flowers, grasses and other vegetation. The wall eventually becomes virtually indistinguishable from the surrounding environment.
Stop by one of our three Patio Town locations or visit http://www.patiotown.com/landscaping-products/other-wall-systems/envirolok-vegetated-wall-system to find out how you can grow your own erosion solution with Envirolok!